The size of the recently completed initial phase of Hamad Port will permit large container ships to travel directly to Qatar. Previously, they had to dock first in the UAE and transfer cargo to smaller ships.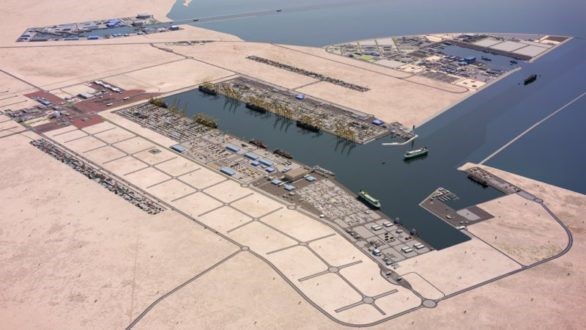 The port is expected to be fully up and running in 2020, 10 years ahead of schedule.
At that time, Hamad Port will cover a site of around 20 sq km and include three container terminals, with a combined annual capacity in excess of six million containers per year.
Annually, its general cargo terminal will be able to manage:
• Some 1.7 million tonnes of general goods;
• Up to 1 million tonnes of food grains; and
• Half-a-million vehicles.
There will be a dedicated livestock terminal, a multi-use terminal, an off-shore supply base and Coast Guard facilities, the MOTC said in a statement this weekend.
As the program management consultant for this project, AECOM is providing a range of services to the Port. Aecom through Dr James Aldred provided specialist concrete technical support for the construction of the pre-cast unreinforced concrete blocks for the container terminals and other structures on the vast development.