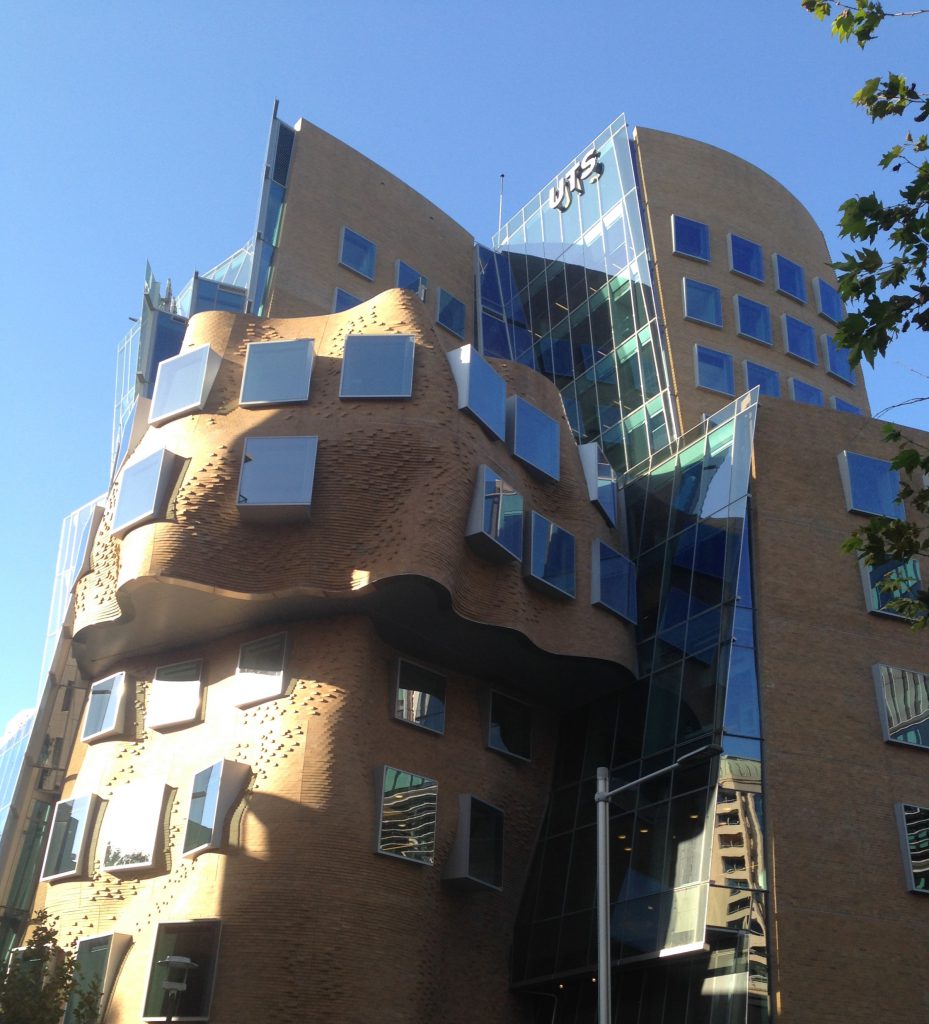 The Dr Chau Chak Wing Building, designed by renowned architect Frank Gehry (GP), was developed by the University of Technology Sydney (UTS). The building houses the new business school which is part of UTS's City Campus Master Plan. The defining characteristic of this iconic building is its unique masonry façade which rotates in three dimensions for the full height of the 14 storey structure. It is affectionately known as the crumpled paper bag building. AECOM was engaged as the structural designer of the brickwork façade.
Although the construction methodology was similar to conventional brick façade walls, the design wall inclinations and curvatures created significant structural engineering challenges.
These unique engineering requirements drove the development of a cladding support system which included custom brick units, ties, mortar and structural reinforcement. The system was designed specifically to cope with the engineering challenges for this project. The system was analysed using finite element software in conjunction with laboratory testing to validate the structural solution.
Dr Aldred worked with AECOM's Structural team during the development of the unique anchorage system. He also developed of the mortar mix to improve tensile strength and ensure a long open time which was necessary due to the intricate brick laying procedure involved, especially in the highly corbelled areas.
AECOM's team worked closely with the project design team and other associated parties including the main contractor and bricklayers. The final design and implementation provided an innovative solution for what is considered by many to be the most complex masonry façade in the world.